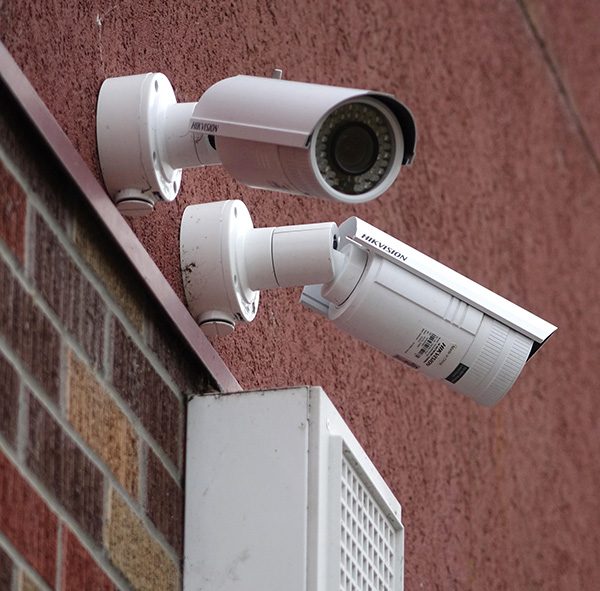 Common features of the type of surveillance being invested in are said to be high-definition cameras for clearer images, AI-driven analytics for detecting unusual or suspicious activity and cloud storage, amongst others.
Aesthetics, IoT and security
As well as AI, other surveillance technologies are having a significant impact on luxury home security including motion detectors, infrared cameras and PTZ cameras, along with wireless systems.
This use of advanced technology for residential properties instead of traditional business premises may be driven by increasing awareness and want for more real-time, accurate information, such as with the rising use of doorbell cameras.
According to Forbes, integration of systems was a top smart home trend this year, followed by AI and Internet of Things (IoT).
The use of smart integration means that IoT is becoming more prevalent as a desirable feature, along with remote access, real-time alerts and unified control over the surveillance and security of a home.
Another main feature being prioritised is aesthetics. Discrete, seamless, well-designed and possibly tailored surveillance systems to suit the luxurious and high-priced homes are in demand.
Luxury houses are then thought to be more appealing as well as 'future-proofed' by the advanced security technology.
'Peace of mind'
Similarly, another report found that smart locks provide more 'peace of mind' to homeowners who can use the technology to remotely lock or unlock doors and entrance systems without having a traditional key, using methods such as mobile access control.
Middleton Advisors' Head of London Sales team, James Moran said: "Those concerned about security will be drawn to gated communities and high-end apartment complexes which offer unrivalled amenities such as concierge services, 24hr security, and the added privacy of enhanced entry systems. Particularly, if people have had concerns or issues before, this often becomes a non-negotiable part of the search.
"A balance is definitely required with security features; people don't want bunkers and panic rooms, they want to live life. Large steel gates and high walls can be unsightly, remind residents of safety issues, and make the house less desirable should they decide to sell in the future.
"Looking forward to new technologies, particularly with AI, including heat detection and night vision which AI can decipher the difference between animals and trees moving and people within the house circumference."
Source: IFSEC GLOBAL