360 o Total Security Services
Welcome to G6S Security'

G6S Security is an Award Winning Eco Technology Security Company – 'Commercial Security Specialist of the Year 2023/2024', intending to fill in the market need for a Security and Fire Systems service provider with a difference.
Over and above the traditional systems security and fire safety services offerings, G6S Security can provide Cyber Security, Secure ICT Data Network Cabling Installation, and I.T and Security Hardware Eco-Recycling support when refreshing your existing security and I.T hardware including capital returns for end of lease or recently upgraded hardware as part of its range of client services.
G6S Security is located at brand-new offices based in Park Royal, London, chosen due to our green business model alignment and lakeside location. This greatly assists our goal of being a green, committed energy efficiency business with eco recycling capabilities which we hope brings a great feel to our new and existing clients when working closely with or meeting with our friendly G6S Security team.

G6S Security's mission is to be the most Eco Friendly, I.O.T Secure, Tech Fire and Security Systems company in our industry. We save energy, reduce waste, eco recycle and utilise online banking level security in all email, file and data transactions with our clients. Our internal 'G6S Enviro' policy ensures that we are paperless, low carbon and recycle refreshed I.T and security hardware on client sites as part as our overall green strategy.
We also support the Trees For Cities Charity to help our local environment and are currently assisting in local tree planting projects. This forms part of our ongoing and future green marketing strategy alongside our commitment to delivering a first class service and building long term relationships with all of our clients.

Our Head Office is based in Park Royal, London and our goal is delight our clients with delivering a first class service, whilst knowing that they are also working with an environmentally committed and energy efficient company. We save energy, we are environmentally aware, have a paperless policy, try to produce less waste and recycle upgraded hardware where possible and educate our staff in sustainable and energy saving.
We are all professionals with a high level of experience gained in the security and fire industry over 10 years and we are committed to delivering our services with hybrid and electric fleet vehicles to help reduce our carbon footprint and pass on any savings by working efficiently to our customers.
Winner in the London and South East England Prestige Awards 2023/24
Safety in your Surroundings
Where Caution Blends with Technology!
Secure in Business, Delivering Service is our strapline. G6S Security protects every customer's reputation by safeguarding their people, buildings, assets and data from current and emerging threats. By investing in great people and tailoring our approach we deliver absolute integrity, responsiveness and innovation. By investing first in great people and then supporting them with innovative management systems, we are able to respond effectively to current and emerging threats and protect every customer's ultimate asset: their reputation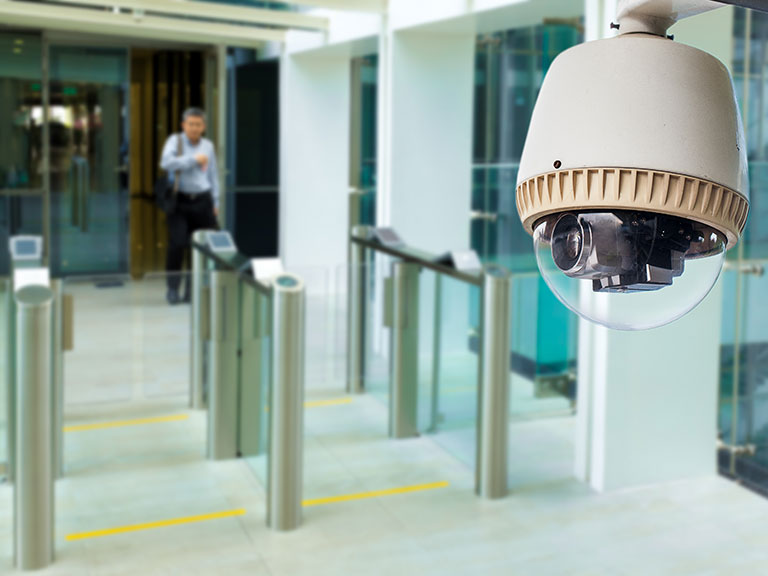 G6S Security have been looking after our Nationally based Banking and Money Services locations for some time now and they always provide a swift and efficient level of service when called upon.

Personally I have worked closely with G6S Security as their security partner and as their account manager for a long period of time and I can highly recommend them as a reseller and installation partner.

I have worked closely with G6S Security and their team implementing Cisco Network and Cyber Security applications and they have been very professional and prompt with their delivery.

I personally know Neil and I have also worked with the G6S Security team on a number of projects and I can definitely recommend G6S Security to any one or business. They have been great to work with and extremely efficient.

G6S Security are by far the most professional company I've come across. Great service, not only at the beginning but all the way through. I am proud to say that their amazing team is setting a higher bar within the security industry.

I can highly recommend G6S Security for all aspects of Security and Fire Safety. Their project delivery and range of services is the complete electronic security and fire systems solution.

We have worked with G6S Security over the last two years and have found them a reputable company that understands the school environment and our safeguarding obligations. Their installation engineers have a pride in their work.

I have been extremely impressed with G6S Security and the high level of service that they provide for our school including their prompt responses and real time updates via their Service Desk.

360 o Total Security Services
Secure 360o Tech Security Systems
Security and I.P Networked Systems
75%
Monitoring and Keyholder Response
78%
Closed Circuit Television Cameras of Different Types