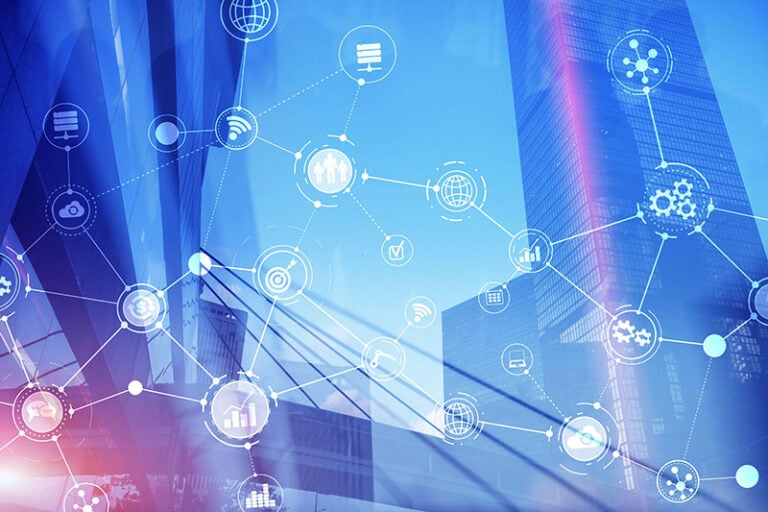 Ivy Sun, Senior Analyst at Omdia, offers a perspective on the increasingly fundamental role access control systems are playing in the transition to interconnected smart buildings.
Since 2020, the world has been hugely impacted by COVID-19, supply chain disruption, and unstable economic conditions.
Fortunately, most of the world started to rebound in 2021, with the security sector no exception. According to Omdia's latest research data, the global electronic physical access control equipment market is estimated to be worth $6.7 bn in 2022 and is forecast to grow at a CAGR of 7.5% to $9.6bn by 2027.
Among different regions, Americas led all regions with increased product selling prices because of inflationary impacts playing a major role. Asia and Oceania, as the second largest region, accounted for around one third of total market revenue.
China remained the lead position in this region, though the market contracted 6.2% in 2022 in China and Hong Kong due to the impact of COVID-19 lockdowns, government budget transferring and heightened competition from domestic vendors with inexpensive equipment offerings.
Equipment sales grew 7.7% in the rest of Asia and Oceania, and the strong growth in the rest of this region will continue, led by robust sales in new construction projects in Southeastern Asia and India.
Mobile access control "fastest growing access control equipment type"
Among different product types, access control vendors have cited mobile credentials as the dominant trend that influences the market. The advantages of flexibility, cost saving, improved hygiene and privacy have made the technology widely accepted by end-users. Omdia estimates that over 50 million mobile credentials were downloaded globally in 2022.
Though most of them are still sold in package bundles and most vendors still prefer not to charge them to make a future dependency, we still believe it is the fastest growing access control equipment type. Omdia predicts the revenues from the sales of mobile credentials will grow at a startling 39.8% CAGR between 2022 and 2027.
Growth in BMS platforms
Different domains in buildings have gradually been connected through Building Management System (BMS) platforms, enabling data gathering from multiple sources to identify trends in building operations.
In terms of the different systems that are connected to the BMS, this can be broken down into three different domains: energy, safety and security, and others. Among security domains, Omdia estimates that access control systems have the highest attachment rate to BMS platforms, with 33% in 2022.
Specifically, the APAC region is the largest market for connected access control hardware. This is due to the importance placed on tracking the credentials of building occupants – BMS platforms usually use this data to track the real-time use of building spaces.
Access control fundamental to integrated systems
The access control domain is also essential to developing integrated systems. Several use cases exist, such as connectivity with intrusion detection, video surveillance, elevators, building automation, and lighting domains.
Video surveillance is by far the most frequently integrated equipment type with access control, and this trend will remain consistent. The integration of video surveillance and access control systems is often considered the default setup for new building projects in many enterprise-level end-user industries.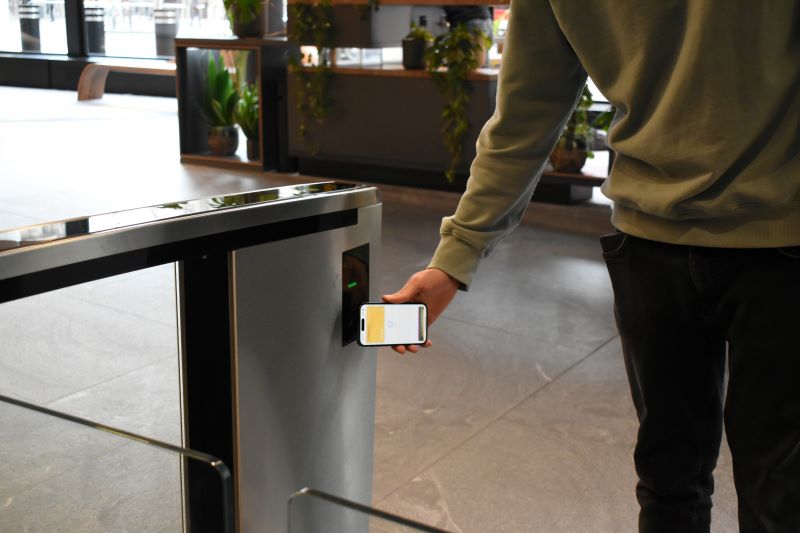 At present, access control equipment is less often integrated with intrusion detection equipment, as there are fewer features and efficiency benefits to encourage building owners to pursue the investment to connect them. However, the attach rate is also growing, especially in some certain end user sectors such as education and retail.
The most common use case for integrated intrusion and access control systems is to prompt an access control system to lock down certain building areas in the event of an alarm.
Access control systems are also connecting with the energy domain. For instance, when they are integrated with lighting and climate control products, once a card is presented to the reader, it can trigger the lights or HVAC system to turn on in the room. In this example, the integration can ultimately enable energy savings in the long term.
Attach rates also vary by end-user industry, with enterprise-level private office buildings, education facilities, the hospitality sector, and airports among the most frequent adopters of BMS platforms.
Omdia believes that access control equipment continues to play a crucial role in leading end users to consider a transition to interconnected smart building system architectures.
The free exchange of data could help facility managers better track occupancy levels in buildings – especially in the wake of the pandemic – and also provide reference for future decision making and the achievement of sustainability goals.
SOURCE: IFSECGLOBAL