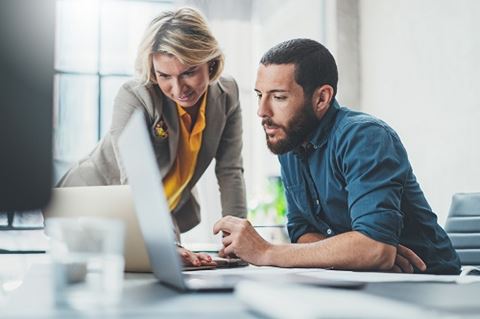 Up until recently, monitored security connections from a premises to Alarm Receiving Centres (ARCs) have been reliant on the legacy copper wire telephone network. This network has served the UK well since its creation in 1876, however it is due to be switched off in 2025 meaning all PSTN based services including monitored security and monitored intruder detection need to move to another service before then. Texecom explains what this means for professional security installers, and offers help on how Texecom can support them with the transition to All-IP.
On 5th September 2023 Openreach issued a statement regarding the transition to All IP; the details of which explained that copper product, more commonly known as Wholesale Line Rental (WLR) will no longer be sold in the UK bringing the PSTN switch-off that one step closer. The PSTN system is due to be phased out and will be completely switched off by December 2025.
Openreach Statement – 5th September 2023
"As a key industry stakeholder, I wanted to make you aware that as of today Openreach has stopped selling the copper product known as Wholesale Line Rental (WLR), which relies on the PSTN.
From today, new WLR lines, broadband over WLR, and transfers of WLR between Communication Providers (CPs) will no longer be provided. We continue to collaborate with CPs to migrate their customers to digital-only service (All IP), with particular attention given to the vulnerable and Critical National Infrastructure. This is a major milestone ahead of switching off the PSTN in December 2025.
The service for those who already have it continues until the end of 2025, or until your Communications Provider migrates you to another product likely to be based on digital technology. You will be contacted by them when they are ready to migrate your lines."
The statement was announced by John Livermore, Industry Engagement Manager, All IP Implementation at Openreach.
The PSTN Switch Off will affect all businesses currently operating using PSTN and ISDN services. Installation companies falling into this category will need to move to the new network to keep any monitored security connections operational. According to Texecom, the All IP network delivers monitored security using the same infrastructure as data and uses IP (Internet Protocol) technology.
Installers can act immediately and Texecom is urging those companies involved to move to IP signalling right away.
Texecom presents a solution for these companies, in the form of the Texecom Monitor, which not only provides a future ready digital solution to this impending change, it works with standard Texecom equipment (Premier Elite Systems), offers to reduce installation time by +33%, and presents a single path (IP or 4G) or dual path (IP and 4G) signalling to leading Alarm Receiving Centres.
In addition the solution enables more remote servicing and maintenance, and provides enhanced digital services, resulting in more convenience and control while ensuring the business is optimised and more efficient for now and in the future.
Source: SECURITY WORLD MARKET