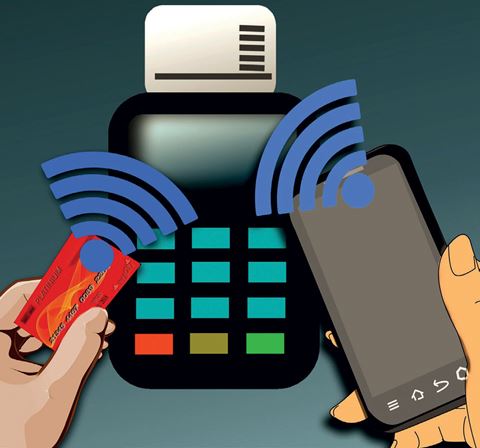 A new report on the Smart Card market including Covid-19 impacts by Marketsandmarkets, estimates that this sector is projected to reach USD 16.9 billion by 2026 from USD 13.9 billion in 2021, with a CAGR growth of 4.0% from 2021 to 2026.
Major drivers for the growth of the market are surged demand for contactless card (tap-andpay) payments amid Covid-19, proliferation of smart cards in healthcare, transportation, and BFSI verticals, transportation, and BFSI applications; increased penetration of smart cards in access control and personal identification applications; and easy access to e-government services and risen demand for online shopping and banking. Moreover, new modes of user information security enabled by blockchain and adoption of smart cards in populated countries of APAC act as growth opportunities for developers of smart cards.
Contactless smart cards – largest market share
A contactless smart card includes an embedded smart card secure microcontroller or equivalent intelligence, internal memory, and a small antenna; it communicates with readers through a contactless radio frequency (RF) interface. Radio-frequency identification (RFID) or near-field communication (NFC) communication technologies are primarily used for contactless smart card applications. Covid-19 is positively impacting the contactless smart card market as the World Health Organization (WHO) and governments across the world are advocating the use of contactless smart cards for various purposes to ensure social distancing to contain the spread of the virus. Contactless smart cards provide ease, speed, and convenience to users. The contactless interface has become highly relevant in the current Covid-19 situation, especially for payment applications, as it facilitates safe and secure transactions without physical contact.
Telecommunications – strongest vertical
A subscriber identity module (SIM) card is a type of microcontroller-based smart card used in mobile phones and other devices. A SIM identifies and authenticates a subscriber to a wireless cell phone network. The telecommunications segment accounted for the maximum share with 42% of the smart card market in 2020. Expanding global mobile network and improvements in its infrastructure are boosting the growth of the market. In addition, Covid-19 led to an increased demand for connectivity, and the researchers found that the current crisis provided a push to the trend of digitalisation of business and private communication with cellular technology, along with the generalisation of digital conferences. Moreover, the penetration of high-end SIM card technologies, such as LTE, 5G, M2M, eSIM, and SWP, is expected to augment the market growth in the coming years.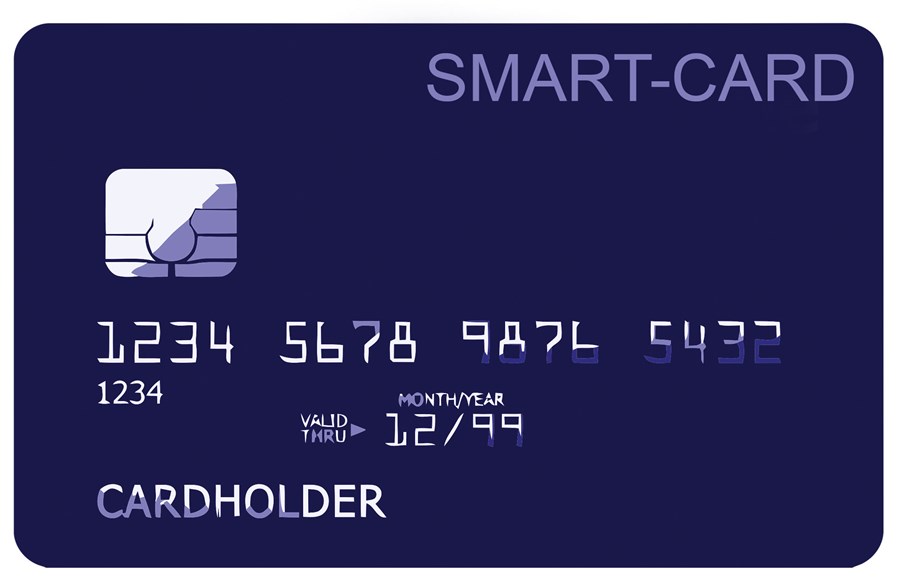 Geographical stronghold
The analysts suggest that the APAC region is the largest market for smart cards and is expected to lead the way for a few years. The robust financial system that is being increasingly digitised and government agencies incorporating smart chip-based systems for better monitoring of processes are propelling several APAC countries to adopt smart card solutions owing to increasing demand, specifically in the transportation, BFSI, retail, government, and healthcare sectors. Smart cards are used to purchase tickets in metros, buses, and ferries, amongst others, in several countries in APAC countries. China is projected to witness the highest demand for smart cards in the region with its large consumer base and the presence of a number of smart card manufacturers.
Properly implemented smart cards in all sectors have proven highly effective in combating thefts and fraud. Government projects, such as the Aadhar card in India, drive the demand for smart cards for use in a number of sectors. Moreover, security concerns, particularly within the public sphere, are also expected to fuel the growth of the smart card market in APAC.
Some of the major companies playing a prominent role in this market and named by the researchers in the report include, Thales, Idemia, Giesecke + Devrient, CPI Card, HID Global, Watchdata, Eastcompeace, Inteligensa, AB Corp, and Cardlogix.
Source: SecurityWorldMarket