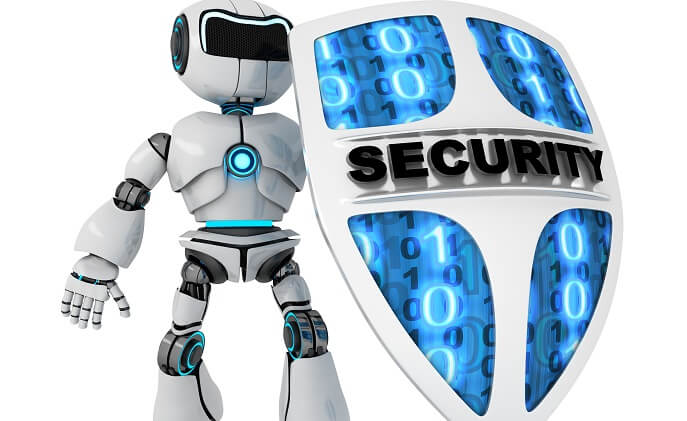 According to Marketsandmarkets, the growing adoption of security robots for commercial and residential applications is being driven by rising emphasis on security at national or regional levels, increasing investments and spending on defence by countries globally, and surging demand for autonomous systems that make real-time monitoring smarter. In researcher's latest report the analysts value this market at USD 33.7 billion in 2021 and, it is projected to reach USD 89.6 billion by 2027, at a CAGR of 17.7% over the forecast period.
Aerial drones to show highest growth
UAVs not only perform intelligence, surveillance, and reconnaissance missions, but also attack, strike, suppress, and destroy enemy air defence; and combat search and rescue, among others. A few of the advantages of unmanned aerial vehicles are these vehicles can enter environments that are dangerous to human life; reduce the exposure risk of the aircraft operators; can stay in the air for a long duration; perform a precise, repetitive faster scan of a region, day-after-day, night-after-night, in complete darkness, or fog, under computer control; and can be programmed to complete the mission autonomously. The US army and NATO alliances use these UAVs against terrorist outfits in Syria, Libya, Iraq, and Afghanistan, among others. Also, several Asian countries such as India, China, and Pakistan, among others are procuring armed drones to strengthen their border security. In addition, different security agencies are using UAVs for the patrolling and surveillance of major public events such as the Indian Premier League (IPL), FIFA World Cup, and Euro Cup, among others.
Strong military & defence market
Security robots are used for defence-related surveillance and reconnaissance operations, anti-submarine warfare, ocean floor mapping, water sample testing, and inspections of oil & gas pipelines. The UAVs are expected to witness increased demand from the defence sector for surveillance and reconnaissance activities and border security applications. These drones have efficient flight control systems and low operational costs. They have undergone technological advancements in recent times to suit military applications. This is primarily because countries across the world have started acknowledging the potential significance of UAVs, resulting in increasing military research and funding for the development of new and advanced UAVs. The market for UGVs for military applications is expected to witness tremendous potential in the future. Technological advancements to improve functionalities and autonomic decision-making capabilities of a robot for complex remote operations are a few of the key factors driving the unmanned ground vehicles market.
Asia Pacific is a growth area
The major factors driving the growth of the security robots market in the region are increasing defence spending by countries such as Australia, South Korea, and India, while Japan's spending remained steady. Asia Pacific is one of the potential markets for unmanned vehicles as countries such as China, India, Japan, Australia, and South Korea, among others are actively focusing on strengthening their military systems. The geopolitical dynamics of the region play a major role in the measures taken by major economies such as India and China toward the enhancement of military capabilities and strength. India shares borders with countries such as Pakistan, Bangladesh, and China, among others. According to the research, the Indian government is mulling up security robots to ensure zero infiltration across these borders.
Major companies operating in the security robots market include Emerson, ABB, Schneider Electric, Yokogawa, Endress + Hauser, Honeywell, Siemens, Fuji Electric, Danfoss and Hitachi. 
Source: SECURITY WORLD MARKET