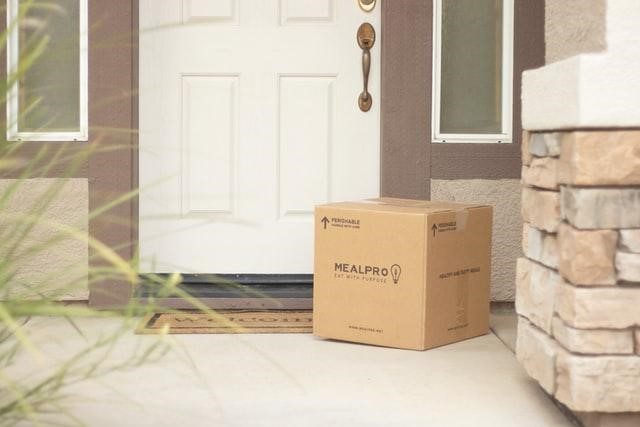 Here, Swiftlane explores several options available to property and building managers to ensure delivery processes are as secure as possible.
The security of tenants and their properties is a topmost priority for property managers. Tenants also expect property managers to ensure the goods they've ordered are delivered. Because of the rise in online shopping demands, property managers handled numerous deliveries a day – often from separate providers – and now rely on the advancement in technology to make sure the deliveries are secured.
Leading edge automation has shaped the current trend in delivery management. The effects of the pandemic influenced many people to shift from physical shopping to online shopping. This development has led to a huge increase in deliveries directly made to people's homes and broadened responsibilities of property managers to establish security that the items ordered reach their respective tenants.
Because of safety reasons, strict delivery management should be established. Numerous incidents have been reported where residents lost their items within their area of residence. Hostile individuals with ill intentions disguise themselves as couriers to give them access to other people's residences. Tenants are satisfied when they know they, and their deliveries, are well-taken care of.
Another reason for improving security is to improve customer satisfaction. Resellers and channel partners will benefit from safe and reliable delivery management, resulting in regular and loyal buyers.
Building owners can also build strong relationships with their tenants with improved security. They trust how their property is managed and increase the number of long-lease occupancy rates.
Building owners also enjoy minimised labour costs when property staff no longer have extended functions when a more efficient way in delivery management is present.
Ways to improve security for delivery management
Below are smart delivery solutions that property managers can rely on to offer the best tenant experience.
Video Intercom System
Using an apartment video intercom system is a permanent and efficient solution to delivery management. A video intercom system is a self-supporting intercom system that handles calls made at your house's entrance. When the delivery person presses a button or dials a number on the externally mounted terminal, residents can view and communicate with them via the receiver monitor, press the unlock button on their monitor to let them in or deny them passage. The door locks automatically after a visitor enters or leaves the premises.
Intercoms come in a range of options, with Swiftlane's offering advanced video capability and wireless installations. Other security features can also be integrated, such as door alarm systems and IP-based solutions which enable smartphone management as well.
Touchscreen Front Door
The touchscreen allows delivery people to identify themselves by following the prompts on the door. It has a camera that records a short video and sends a notification to your smartphone for you to let the delivery person in. If no one is home, the system has various storage features to assist managers and residents in the last steps of delivery.
Smart Lockers
Smart lockers are now regularly used across the country. Residents can access the lockers any time using codes provided through a smartphone app. In addition, some smart locker systems are equipped with HD surveillance cameras to take photos once a delivery is completed.
One locker can be assigned per three or four units to meet the increasing demand. Random assignment of lockers can prevent theft and familiarity of strangers with the owners and the lockers' contents.
Although smart lockers are very convenient, they may face challenges such as extra-large parcels, refrigerated items, and grocery delivery services. Groceries occupy more space and are perishable, requiring fast picking.
Offsite Receiving
Offsite receiving is a package delivery solution designed for goods that cannot be accommodated in smart lockers. These include furniture, exercise equipment, perishables, and refrigerated items. Residents can activate offsite receiving when on vacation, working late, or on a business trip. They can notify the service when they're ready to pick up their delivery via a smartphone app.
Apartment Access Permission
The property management company can use Apartment Access software that allows doorkeepers to get into the apartments. In addition, the software enables residents to customise and decide on a delivery-by-delivery basis.
Digital Notifications
Property management is now weighing in on the effectiveness of a digital-savvy system against personal interaction with the residents. In this type of delivery, a resident receives an automated notification through text or email to alert them of the arriving package. The delivery person is then allowed to hand the package to the resident upon arrival.
Remote Access
For smaller properties and micro real estate, having an installed full-building smart access system offers easier monitoring and convenience. Delivery people can access such properties using a code sent through a smartphone app.
Property managers are responsible for the timely and secure delivery of residents' packages. The massive increase in items ordered by residents prompts property managers to adapt more technological and more structured security systems to manage the enormous deliveries conveniently.
The improved security eliminates cases of theft and builds up tenants' confidence and trust in the overall real estate management. This results in a good reputation for property managers, and more residents will continue signing lease contracts.
Source: IFSECGLOBAL