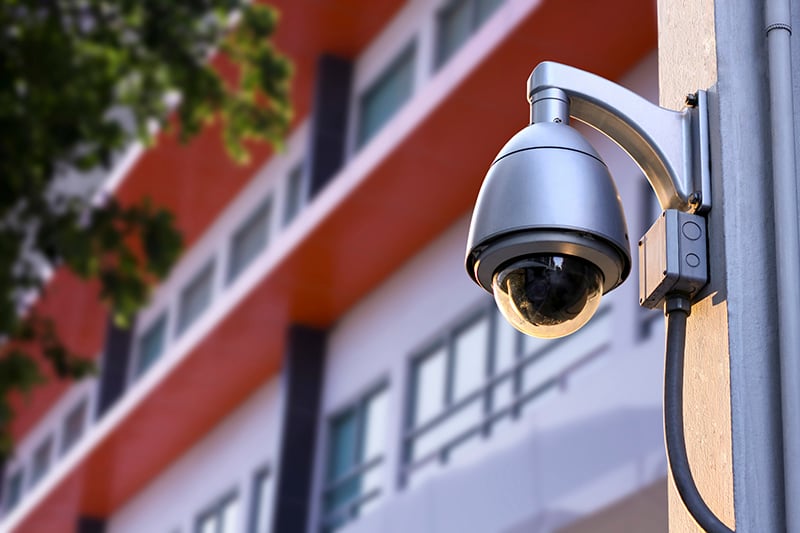 The Association of University Chief Security Officers (AUCSO) Vice Chair (and Chair from April 2023), Oliver Curran, talks about the latest security technology in universities. Just how is this technology helping to protect students, the workforce, and the wider communities?
Protecting our university communities is of paramount importance for all those responsible for the Safety and Security of all Higher Education Institutions (HEIs).
And AUSCO provides a valuable forum based on knowledge and experience to help our members. Here at AUCSO we will use every method available to us in order to achieve safety for our communities, alongside our aim to protect our workforce whilst providing the best campus experience for all.
Our security teams will always be supplemented with the most up-to-date technologies, in order to provide a fully functional, integrated security service. Technology is integral to how we work.
Traditional security such as CCTV, access control, alarm monitoring, radios, parking tech (ANPR) and personal body cameras are an absolute given in most higher education operational activities today. But the higher education sector is now going a step further. It has been using enhanced technologies to better support the large, diverse communities we serve and protect the safety of our staff and students.
Personal safety and mass communication apps
One of the more widely used solutions, now utilised across most institutions is Personal Safety Apps, which can be used by our security staff, academic staff and students alike. Examples of some of these safety apps include SafeZone, CallMy and Horus Eye.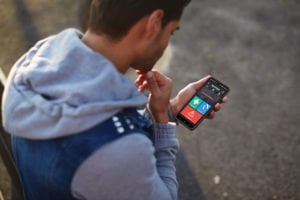 Take SafeZone for example – this is an app that helps universities to help students while they are on campus if help is needed. Students download the app and can quickly call security for help or assistance.
Callmy Alert helps make campus safe places to work and study – again this is free for the community to download if the university supports the technology and alerts students and staff to any significant threat to life or safety on campus. This might be a major fire, toxic chemical or gas leak or terrorism related incident.
Should an incident occur, students receive a simple message in real time informing them where the incident is and which areas to avoid. Firearms or weapon attacks on UK campuses are extremely rare, but should the unthinkable happen, establishments have the technology to help protect students.
Horus Eye takes a broader geographical view. It provides students with essential timely information on elements such as crime hotspots, protests, rallies and other major events that are happening in and around their location. With an easily accessible network or 24/7 information, it helps students assess the situation and make informed decisions.
There is also a 'watch me closely' feature which alerts watchkeepers to keep a close eye on their location and offer 1-2-1 assistance where needed.
These apps can provide many services for the user, such as immediate 'call-for-help' buttons, lone-working monitoring, mass-communication, overseas travel monitoring/advice, wellbeing signposting, and more. It is all about 'risk mitigation' and ensuring safety in every aspect of a student's day – whether while studying or at leisure.
Using smart security technologies smartly
Due to the large communities of people that study, work and socialise on our campuses, many institutions have long been using smart technologies to help their teams.
Artificial Intelligence for our video surveillance systems continue to grow in the sector and the benefits and results are often shared around the AUCSO membership to ensure experiences and knowledge are shared and learned from.
Our current two-way radio solutions look very different to what we were using only five years ago, with a smartphone look rather than the traditional walkie-talkie. These new radios not only give us a better service in two-way communications, but can interact with our other security services, such as patrol systems, incident reporting, and safety apps. They can also be linked into our institution so we can access staff directories (and call anyone from anywhere) and campus maps. This not only enhances our customer service but makes our team present a more professional approach.
Lastly the use of incident report software (ICR) continues to grow in our sector as this is the best way for an institution to keep track of incidents and know where their risks are.
ICR is a simple mobile app that prompts staff to respond effectively to incidents. It gives details of what to do in an incident, prompting them with a step-by-step plan as to how to deal with a specific case. Each step is supported with relevant documentation (e.g. evacuation routes) and contact numbers (e.g. nurse, emergency services, embassy information for overseas students), and it works both on and off campus sites, giving accurate reports should a review be necessary, capturing a rich mine of information.
Connectivity has been enhanced so ICR now complements other technology and can connect with mobile smart technology even when there is no network. It can also deal with multiple incident response giving a single point of source for crisis management.
Higher education campuses can attract many crimes and risks for our communities and being able to know where best to utilise our resources is critical. By finding the right technology, we are able to determine what our greatest risks are and deploy the right solution.
We are also able to demonstrate our value to our institutions by showing these trends and the work we do to mitigate and eliminate risk.
Source: IFSECGLOBAL