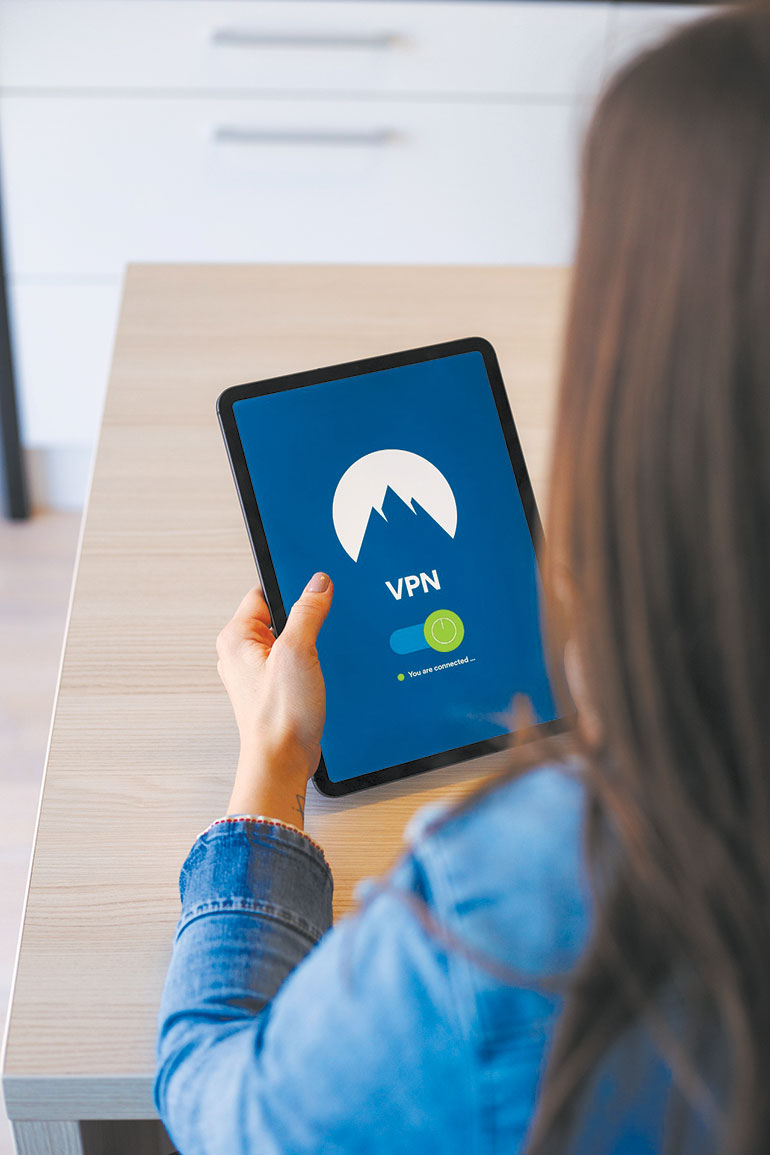 As more enterprises run on the digital space, cybersecurity further becomes critical and needs to be strengthened. Because along the rise of online business activities during the coronavirus disease 2019 (COVID-19) pandemic came the rampant threats from cyber criminals.
Global cybercrime could cost US$10.5 trillion by 2025, as projected by Cybersecurity Ventures. Such a crime can hit organizations regardless of their size, industry, or geographical location, warned the International Chamber of Commerce (ICC) on their cybersecurity policy primer.
Since cyber threats can happen to any business at any time, companies must have materials and habits to prepare and protect themselves.
Cybersecurity, however, cannot be "boiled down into a 1-2-3 step process" according to HubSpot's cybersecurity guide. Organizations must dedicate time and resources to protect their data, including those of their customers.
HubSpot listed defensive cybersecurity system and software recommendations that every enterprise should invest. It also suggests combining these solutions to encompass the entire digital bases of the organization.
Companies are likely familiar with the antivirus software. "The digital equivalent of taking that vitamin C boost during flu season," as HubSpot called it, is a vital preventive measure that monitors for bugs.
Aside from detecting and removing viruses from computers, this solution also alerts the user of web pages and software that may be harmful.
Another efficient security device for organizations is the firewall, which utilizes a filter to examine the safety and legitimacy of everything that seek to access one's computer. As a digital wall, it blocks malicious users and software.
Meanwhile, to further secure login processes of business users, companies can also invest in Single Sign-On (SSO) and Two-Factor Authentication (2FA).
SSO serves as a centralized authentication that some enterprises use for employees to access internal applications containing propriety data. 2FA, whereas, is a process that involves the confirmation of a user's identity by requiring username or pin number and access to an external device or account.
Organizations can also look into virtual private network (VPN) to encrypt and protect their data. While it prevents spyware, VPNs cannot defend computers from viruses. If companies want to use VPNs for their operations, they should combine it with other defensive security measures.
As these systems and software function to protect the business, the people within the organization must also work for a good cybersecurity.
Authorized business users must regularly download patches and updates of software employed in the organization. This is to maintain the safety of one's software as vendors release such updates to address and fix vulnerabilities.
Leaders of the company also need to require strong credentials for their employees and if applicable, for their users as well. Aside from implementing passwords that are more complex, they must also require users to regularly change the passwords.
Monitoring employee activity is also essential for the business' cybersecurity. Access to important data should only be given to employees who need it for their jobs. Managers should also prohibit sharing of data outside the organization and require permission for external software downloads.
Moreover, as Internet of Things (IoT) becomes prevalent, companies need to know their network further for their security.
"Make sure you have visibility into all the IoT devices on your network. Everything on your corporate network should be identified, properly categorized, and controlled. By knowing what devices are on your network, controlling how they connect to it, and monitoring them for suspicious activities, you'll drastically reduce the landscape attackers are playing on," said Nick Duda, HubSpot's principal security officer.
Organizations also need to make it easy for employees to raise issues. HubSpot suggests setting up a system that will gather these concerns by dedicating an inbox to these notifications or creating a form that users can fill out. In this way, companies can promptly identify issues and address them.
To further train the organization for an excellent cybersecurity, HubSpot suggested resources where leaders and their teams can learn more about this matter.
Companies can learn from the Center for Internet Security (CIS), which is a global, nonprofit security resource and IT community used and trusted by the field experts. CIS' mission is to "make the connected world a safer place by developing, validating, and promoting timely best practice solutions that help people, businesses, and governments protect themselves against pervasive cyber threats."
Another learning tool for companies is Cybrary. This online cybersecurity education resource offers some free, full-length educational videos, certifications, and more. It helps an organization's team to uncover skill gaps and equip them with cybersecurity skills, and eventually making them ahead of emerging threats, trends, and technologies.
Such resources and actions are merely among the ways to at least protect the organization against threats in the digital space. A business that handles data with care, according to HubSpot, makes it more "more trustworthy and transparent — and [the] customers more loyal."
"Cyber attacks may be intimidating, but cybersecurity as a topic doesn't have to be. It's imperative to be prepared and armed," HubSpot said. — Chelsey Keith P. Ignacio
Source: BusinessWorld